Licorice Custard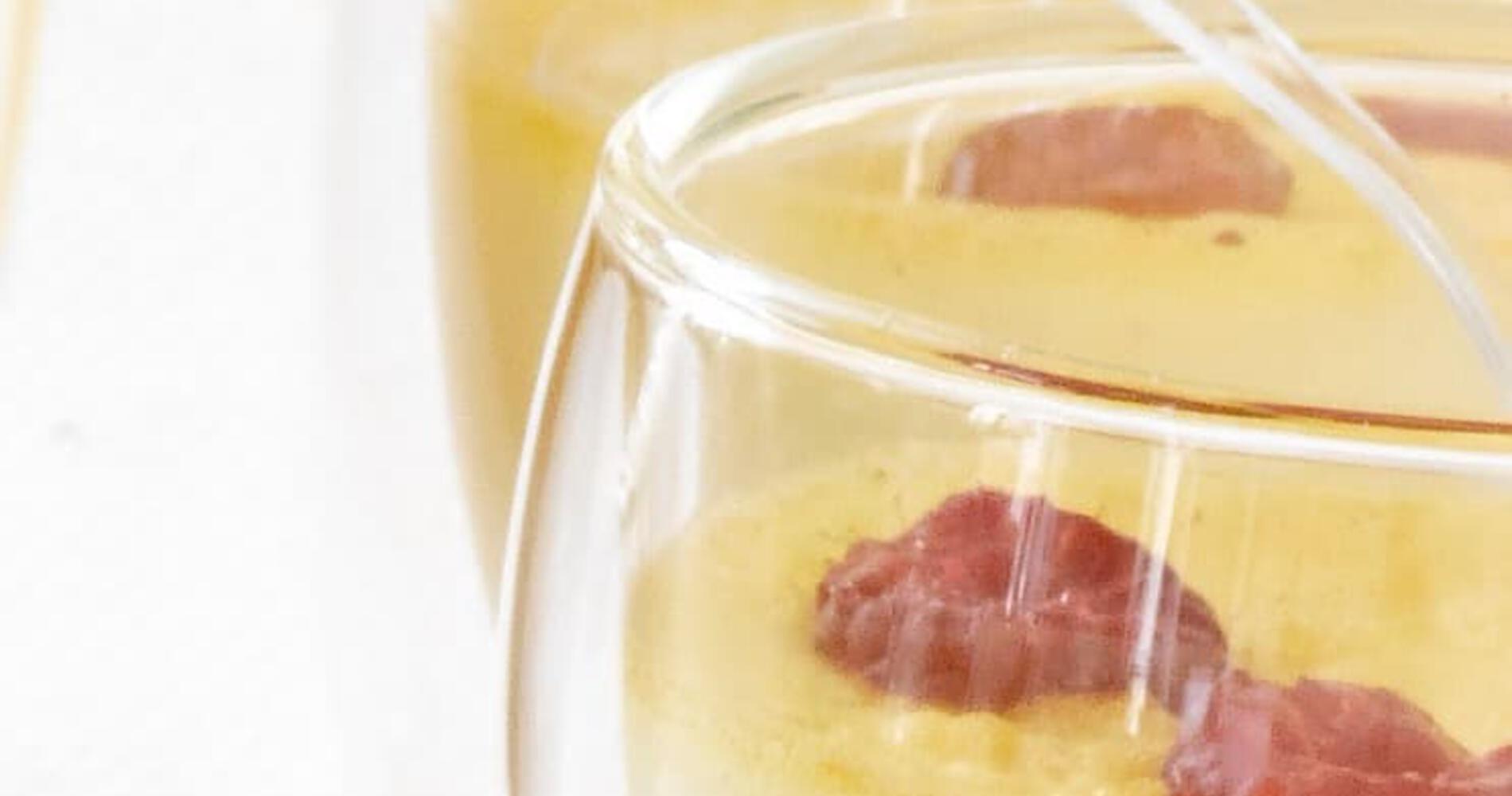 For 4 people
50 cl milk
1 packet vanilla sugar
1 Licorice Stick
150 g table sugar
4 eggs
10 raspberries
Boil the milk with the vanilla sugar, licorice stick and sugar.
Beat the eggs into an omelet in a bowl and stir in the boiling milk little by little.
Place in oven-safe cups.
Preheat the oven to 200 °C and bake in a bain-marie for 30 min.
Cool outside of the oven and decorate with raspberries just before serving.
Perfect wine pairing
More about this grape variety
Dense, colorful, sturdy wines. Cabernet-Sauvignon embodies the classic French spirit; it makes strong, hearty wines oozing with body. More tannic than other varieties, this masculine grape demands dishes with strong flavors and meaty textures. Lamb is its ideal partner. Thin lamb strips or duck breast – like any meat that must be chewed intently to experience its full flavor - go well with Cabernet-Sauvignon. Its structure and wild blackcurrant aroma echo the musky flavor of grilled meats. An adventure in taste: the sweet-savory delight of Prunes Wrapped in Bacon. Astonishingly, Cabernet-Sauvignon easily lends itself to this unexpected harmony. It is based on the smoky notes shared by the lard and the wine, and on the sweetness of the prunes, which plays off Cabernet-Sauvignon's tannins delightfully.
When the new wave of French Touch artists interpret VDF on social networks