Poached pear wraps with Roquefort cream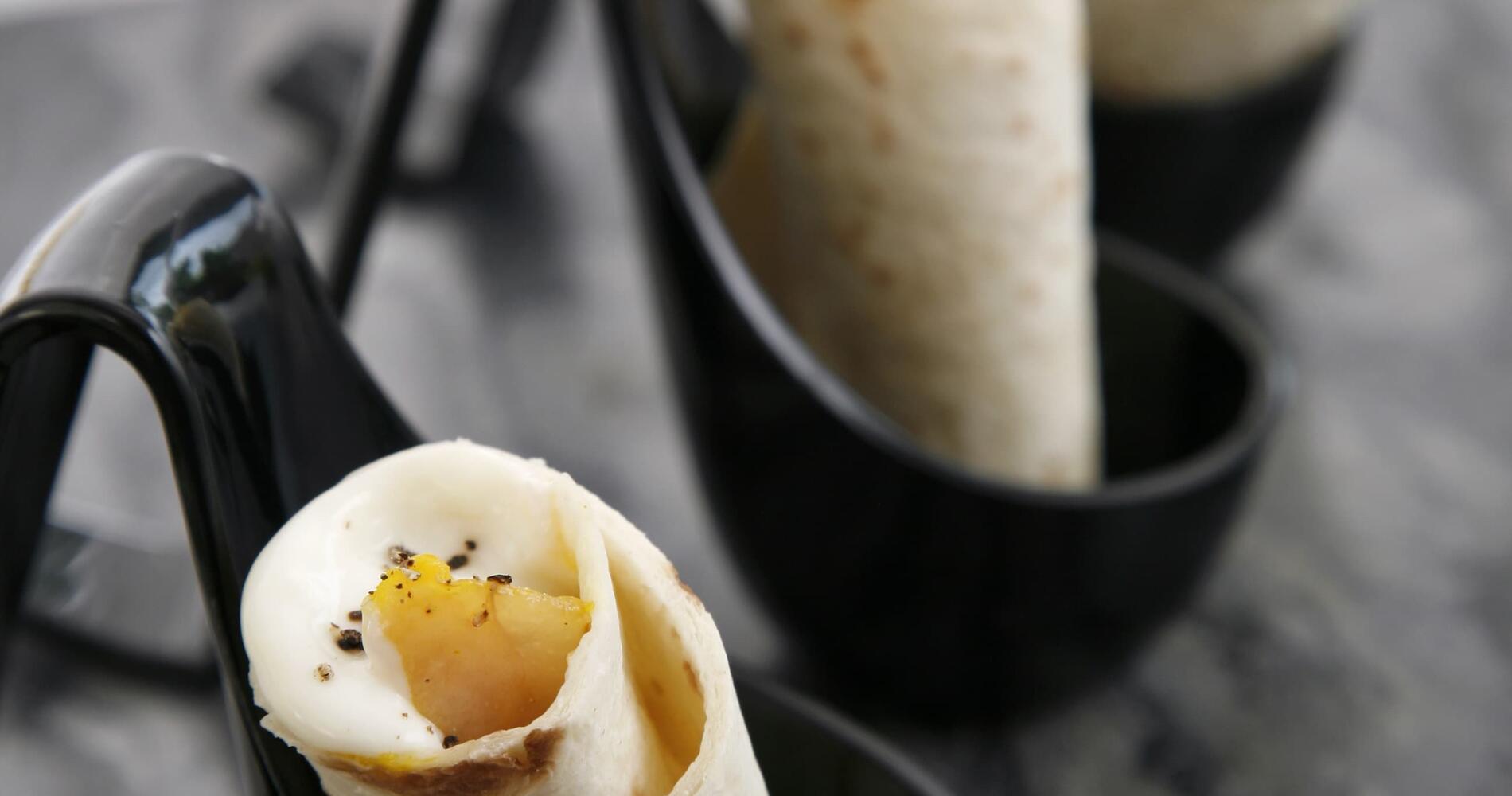 For 6 people
6 wraps
2 pears
50 g sugar
1 l water
1 pinch nutmeg
Freshly-milled pepper
Roquefort cream : 150 g Roquefort
2 tbsp liquid cream
1 tbsp crushed pistachios
Prepare a syrup by heating the water, sugar and nutmeg.
Poach the pears, whole, in the syrup.
Remove the pears, set aside to cool, peel and cut into strips.
Prepare the Roquefort cream by melting all of the ingredients together over low heat.
Roll up the wraps, fill with pear and top with the Roquefort cream.
Perfect wine pairing
More about this grape variety
Spicy, meaty and aromatic, a great red wine full of sensations. Syrah, originally from the Dauphiné region, brings together all of the qualities we look for today in a great red wine; a beautiful, dense, sparkling color; fine, silky tannins; and full body and powerful aromas with a long finish. Flawless with spicy pork dishes. Syrah loves pork, as they both combine a meaty texture and mellow, powerful aroma on the palate. Pork Spring Rolls with Green Lentils, with fresh coriander, is a perfectly balanced match. Get creative with Creole Black Pudding. This specialty from the French West Indies needs a powerful, spicy wine with long-lasting flavor. Syrah's opulence tempers the flame of this delicacy, drawing upon the mango's sweet, sugary note to pull off this tricky feat. A true delight.
When the new wave of French Touch artists interpret VDF on social networks