Veal meatballs with Comté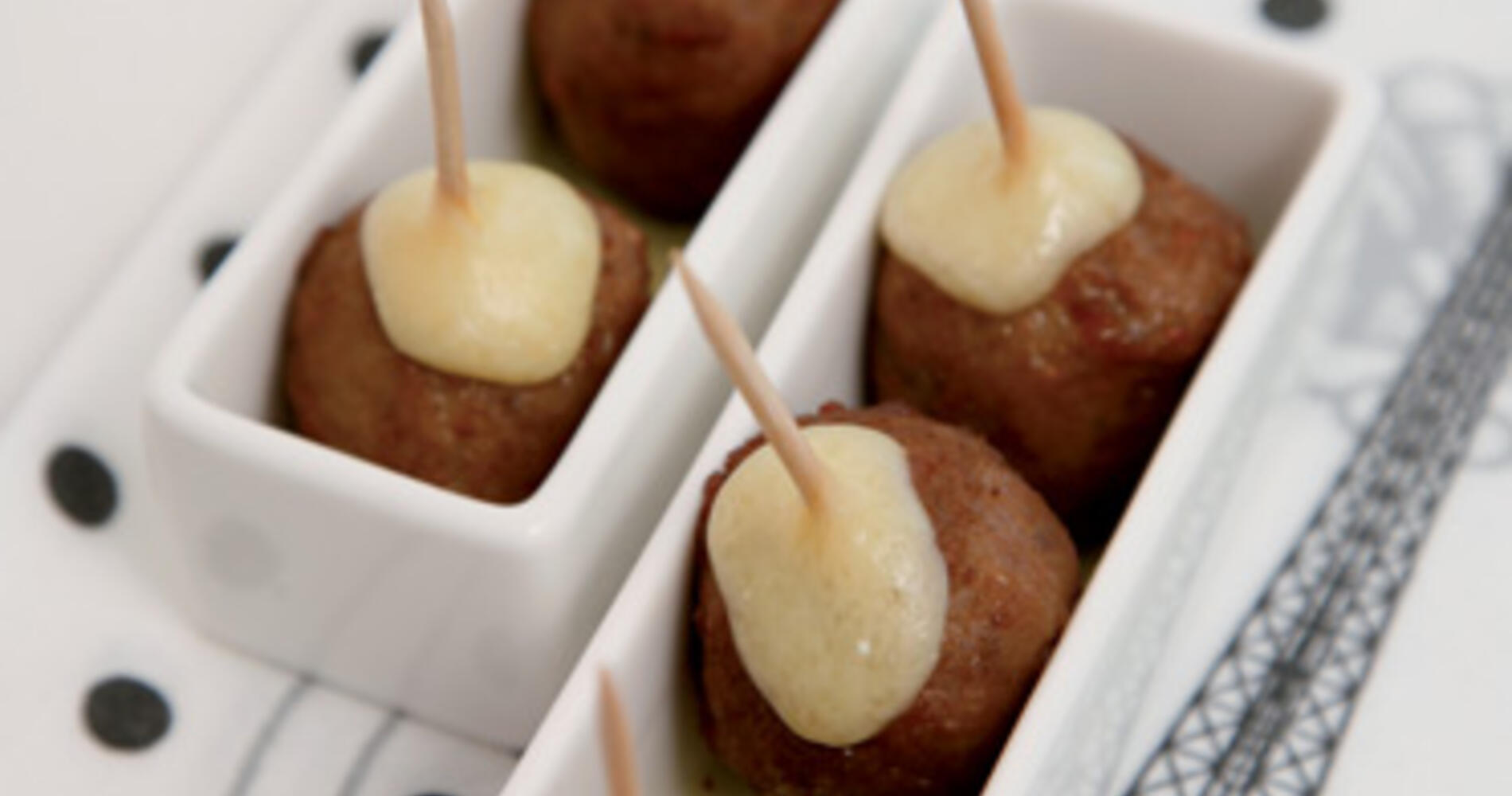 For 4 people
400 g ground veal
1 diced onion
1 diced garlic clove
100 g Comté
diced finely
1/2 bunch chopped coriander
1 egg, Bread crumbs
Peanut oil
Salt
Pepper
Mix the veal, onion, garlic, 80 g Comté, coriander and egg in a bowl; season, mix and make bite-sized balls.
Roll the balls in the bread crumbs and fry in a pan with a little oil over medium heat, turning them over.
Place on a sheet of paper towel to remove excess oil.
Just before serving, preheat the oven to 150 °C, place a small cube of Comté on each ball and bake for 5 min.
Perfect wine pairing
More about this grape variety
Subtle and distinctively fruity, a luminous rosé. This wine embodies the esthetics and warm light of the South of France. Its subtle charm is at work during all those magical times, chilled on a sailboat in the marina or, of course, for any Mediterranean meals. Fruity gooseberry/ pomegranate aromas and a smooth, lively personality are the essence of Cinsault, the joyful, delicious rosé. A sparkling, sublime pairing with a minty touch. The Two Cheese Cigarettes blend a crunchy yet smooth texture with the fresh flavor of mint leaves. Perfect for Cinsault rosé, whose aromatic freshness flawlessly complements these dishes, recalling the lighthearted lunches of summertime. The ideal match for grilled fish, such as Goatfish with Anis. Some pairings are classic yet right on the money, like a glass of Cinsault with Fillets of Goatfish with Anis. This snappy Mediterranean dish needs a lively, flavorful grape variety with a fresh finish. Its color also goes perfectly with the bright pink skin of the Goatfish.
When the new wave of French Touch artists interpret VDF on social networks