Anatole Zangs
Anatole Zangs was born in Paris in 1990 and grew up in Normandy, surrounded by cows, apples and cider. As a child, his desire to dance, play music and draw prevailed over his inclination to listen to lessons in class. So Anatole became a child ballet student and subsequently a professional dancer. He only really reverted to drawing when he was about 20. His desire to start doodling again began when he hung out with his father in natural wine exhibitions. With no formal training, he began illustrating labels, bar, restaurant and exhibition logos for the world of natural wine. Anatole still gets as much fun as ever out of thinking up puns and being creative.
Image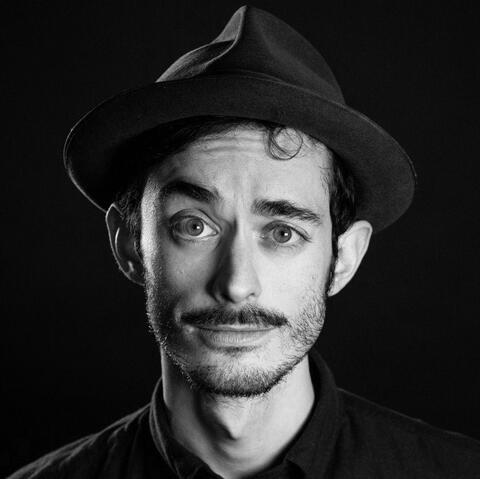 ---
This artist in 3 words
• Drawing • wine • friends •
---
👉 Where are the 3 venues in Paris where you like to enjoy cocktails?@lemaryceleste, @candelariaparis,@frequenceparis 
👉 Your 3 favourite grape varieties Poulsard de France, Cinsault de France, Pineau d'aunis de France

👉 Your 3 latest, favourite pieces of artwork
The animation for the cover of the magazine GlouGlou with aliens coming to steal our recipe for wine 😂
Le Vinyle because 'vin and vinyle' are the perfect match and Jean-Claude Vendange, the label of my wine made from grapes grown in a garden in Brussels.
👉 3 French songs that never leave your playlist
Partir un jour, Phillippe Katerine & Francis et ses peintres (@philippekaterine)
Black trombone, Serge Gainsbourg (@sergegainsbourgdaily)
Pamplemousse, Flavien Berger (@flavien_berger)
👉 3 artistic movements that inspire you
Old adverts from the 1930s-1960s, typefaces and lettering and comic strips. They're not really artistic movements but that's what inspires me :)